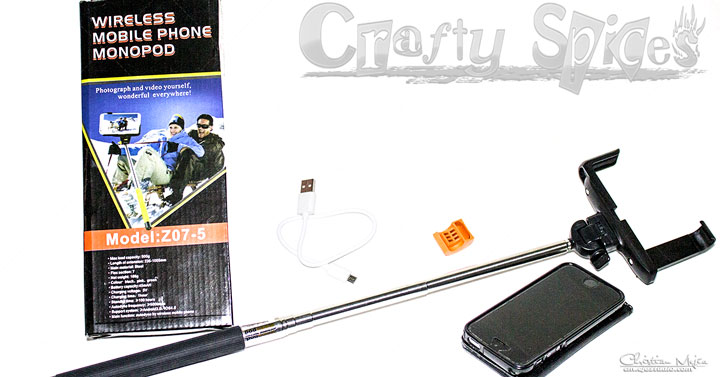 If you have been following me for the slightly bit amount of time or if you just take a look either at this blog or any of our social networks, you could very quickly figure out that I am not much of a selfie person and I am not sure I will ever be. As a matter of fact I am not one to spend much time in front of the camera at all but behind it.
Yet I know how plenty of people like this "selfie" trend about taking pictures of themselves, I also see the value in taking group pictures and actually being in the picture. As I am going through some of our pictures nobody would ever know that I was part of the crowd since the pictures I don't happen to show up on most of the group photos.
While I had not really thought about it a selfie stick sounds just like the gadget I needed. Per the description I was able to tell that the "CELFIE Bluetooth Wireless LONG Selfie Stick" provides plenty of advantages such as:
This Stick is said to be Compatible with Apple iPhone 5, 5s, 5c, 4, 4s, 3GS, Samsung Galaxy Note 2,3,4,S3,S4,S5, Google Nexus 4, 5, HTC One,M7,M8, LG G2,G3.
Official Description:
Extendable length
- Take selfies from SUPER FAR AWAY! Endless possibilities, the sky is literally the limit!
Bluetooth WIRELESS pairing
- No connections in between you and your selfies! Just turn your phone on bluetooth, and connect immediately!
Shutter button IN HANDLE
- NO SEPARATE REMOTE TO DEAL WITH, take the picture with the handle! Feel the freedom of having no separate remote. And you can't lose it!
STRONG phone mount
- Extremely secure, durable, stable mount keeps your phone safely secured. BLACK, PINK, PURPLE, and BLUE available! Choose the best selfie stick on the market, and click ADD TO CART now!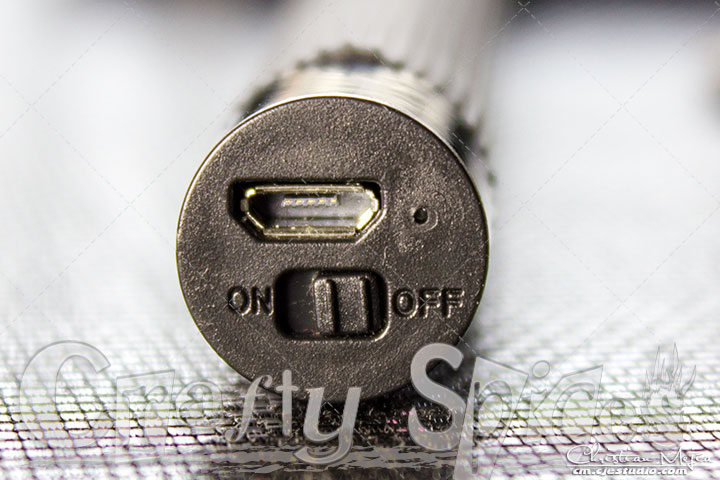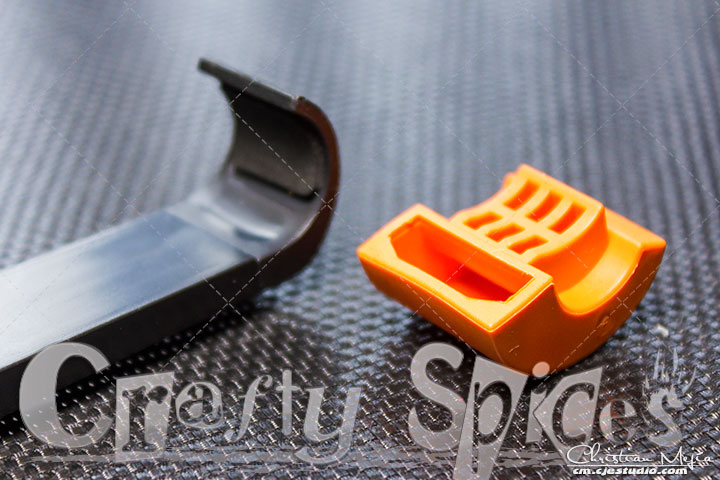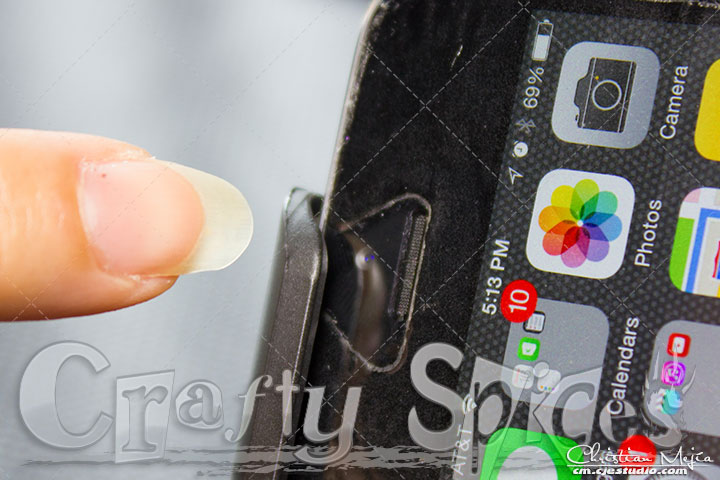 Needless to say I was impressed by the description and was happy to have a chance to review this product, as it arrived of course I had to try it immediately.
The Celfie Stick did need to be charged first, which took about an hour. Then assemble the Celfie Stick, insert the phone, pair it and get started.
It was super easy to put the phone in place and then pair the stick with my phone. I have an iPhone 5S so I did have to use the little orange gasket to better secure the phone, the down side was that part of the side that holds the phone creates a slitty gray shadow on my pictures because of the size of my phone. My solution was to use the Celfie Stick without taking my phone out of the case, this way the case makes it bigger and all works well.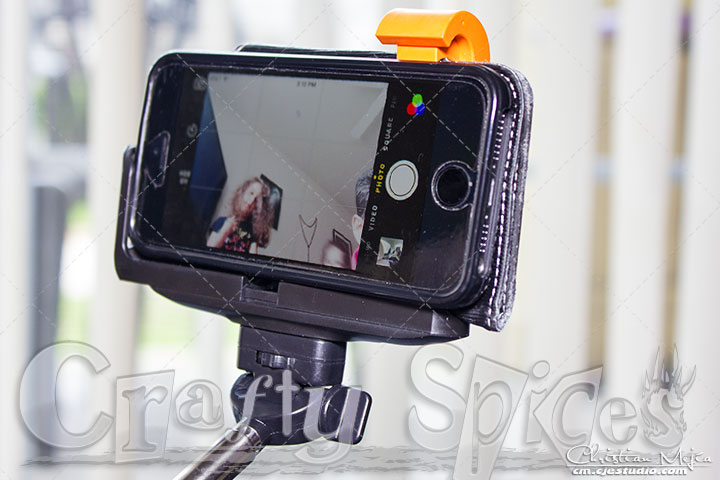 I really liked the shutter button in the handle, since it makes taking pictures so much easier. and the fact that it is bluetooth wireless is great as there are no cables in the way of anything. Another great feature is that it not only the fact that it can reach a great length, but also that you can adjust the angle you wish the phone to sit on to be able to take the best pictures.
In overall the Celfie-Stick is very good, not to mention our gilrs are surely having fun with it and I am starting to show up in pictures LOL. If you are into taking selfies you will love it even more.

Purchasing Information
If you would like to purchase the "CELFIE Stick with Bluetooth that has Button IN HANDLE" click:
HERE
Disclosure: I received one or more of the products mentioned above for free using Tomoson.com. Regardless, I only recommend products or services I use personally and believe will be good for my readers. For our full disclosure and PR Info Click Here.
Hits: 4071