The first time I heard about active rings I had no idea as to what they were talking about, and actually I may have even imagine something to do with exercise, shortly after I learned what they actually were.
Active Rings are rings that one would wear instead of wearing the fancy, expensive and sentimental wedding rings. These active rings come in 4 different colors: red, blue, black and gray. You choose one color and the company will send you not only the one that you have chosen but they will also always include a gray Active Ring.
Let's face it you probably are thinking why in the world would I wear this, at least that is what I first thought after learning what they were. Still I agreed to give them a try and see what they were all about.
As an active mom of 2, I often find myself in situations were I actually end up taking my rings off so they don't get damage, covered in paint, glue dirt, etc. So I waited to receive the active rings, just to find out that they run a bit big and they would slide right out of my finger, so I could not wear them. I contacted the company and they were so helpful and very quickly send me a smaller size, the second set of rings do fit perfectly and I was ready to see if I would actually end up using them or not.
To my surprise I have come to like them and find myself using them quite often. I do not like that each ring does say activerings.com, instead I would have liked it to have a love related world or message.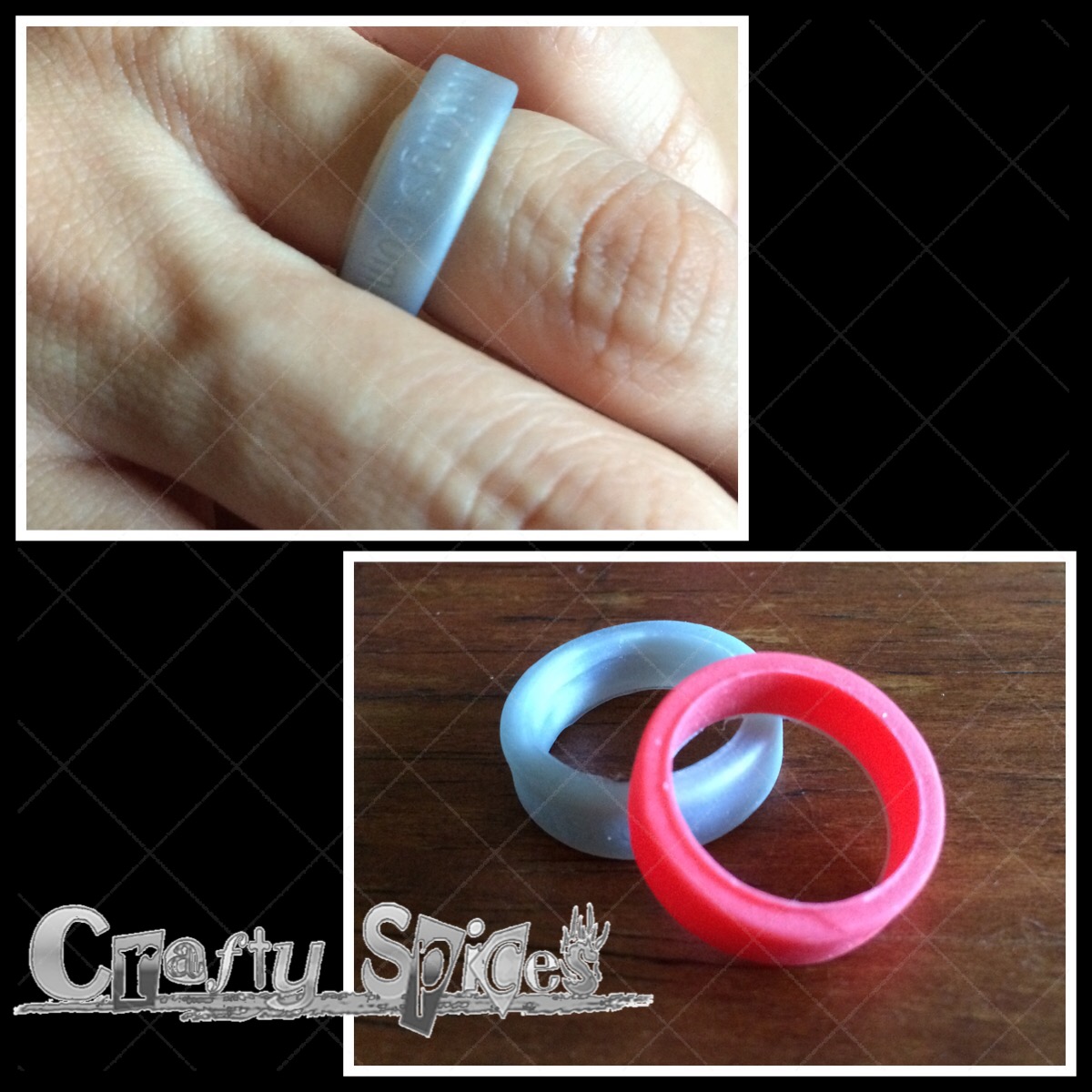 I selected the red but have actually been using more the gray than the actual red. I love to wear my ring when doing crafts with our girls and I don't have to take it off to wash the dishes or even when we go to the swimming pool.
While I was not very excited originally I now think this is a cute and fun way to always wear my "wedding ring" while keeping my actual wedding ring safe to be use at other occasions.

Purchasing Information
The "Active Rings" are available to purchase:
HERE
Disclosure: I received one or more of the products mentioned above for free using Tomoson.com. Regardless, I only recommend products or services I use personally and believe will be good for my readers. For our full disclosure and PR Info Click Here.
Hits: 4223