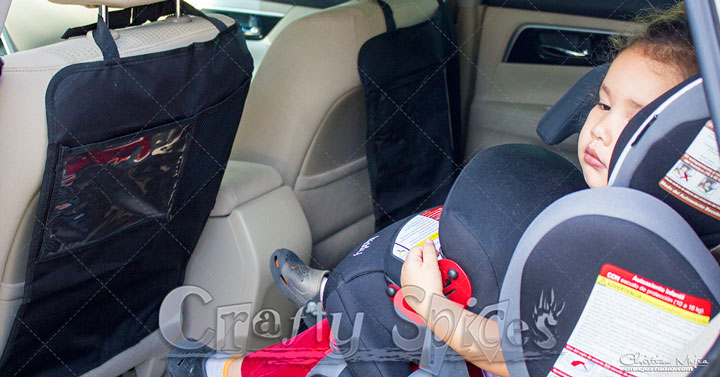 If you are anything like we are in regards to your vehicles, you like to keep them nice and clean. After becoming a parent, or I should say if you have toddlers, preschoolers and sometimes even a bit older your car can take a turn for the worst.

We have been fortunate with our girls, one still does not reach and the other one has been pretty good about not putting her feet up, of course that is after us telling her a number of times and explaining the consequences of her doing so (she would have to clean the mess). Yet we thought that having rear seat covers to protect them and have something in the pockets for the girls would probably be a good thing and we would not have to worry about them getting the car dirty anymore.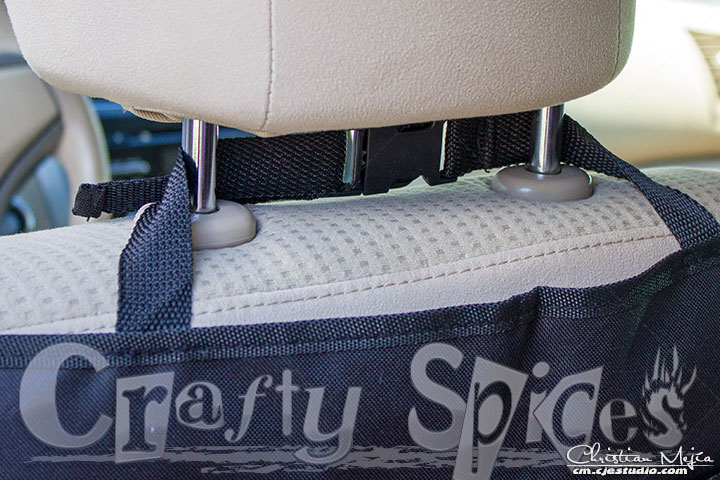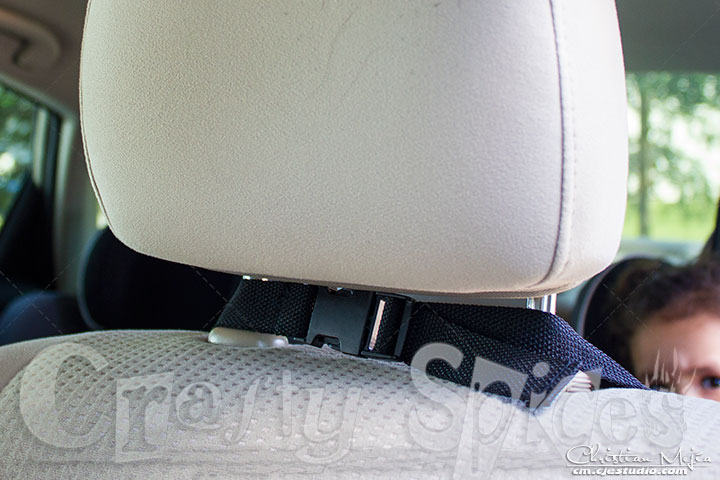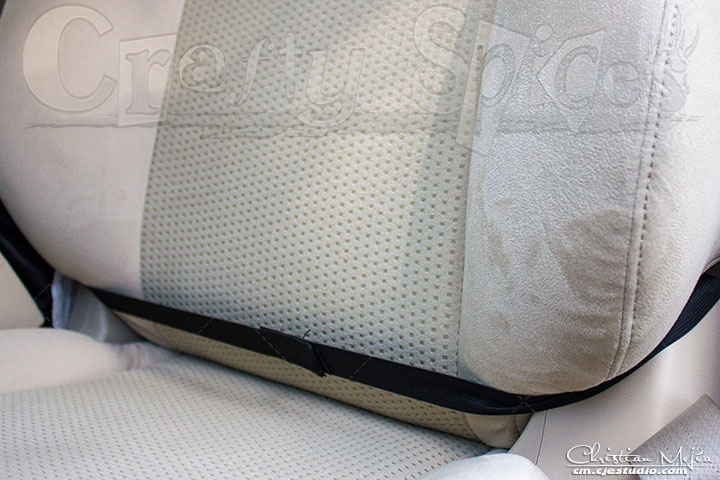 It arrive in a transparent plastic bag as a set of 2 seat protectors, as we opened it we notice that they seem resistant and a decent size. The protectors has a back rubber lining which makes them water proof, the side that goes against the seat is smooth that being a good thing since it protects and maintains the cleanliness of the seat; the other side is a bit more rustic which is also good since it will hold up easier than other materials.
I did not fully like the quality of the assembly, in my opinion the seems did not look professionally done and I really think they could have done a better job with that. The clear pocket is only 9" x 6.5" which is meant to hold Tablets, and would probably work fine with an Ipad mini or a kids tablet but not the larger tablets (we have an Ipad3 and it does not fit).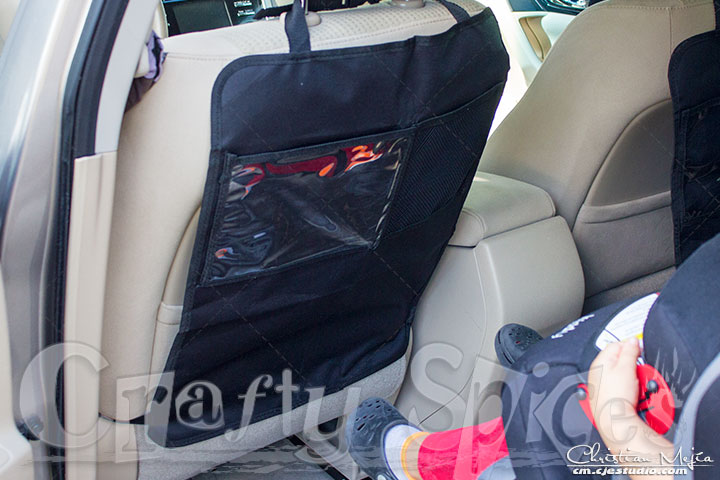 Besides the clear pocket, it also has a mesh pocket that could be use for storing wipes or a small reading book for the little ones. We actually have end up using both pockets for books and small car entertainment for the girls.
In overall these seat protectors serve their purpose and the back side of our seats don't have much to worry about right now.

Purchasing Information
If you would like to purchase a "Set of Seat Back Protector (Cover)" they are available:
HERE
Disclosure: I received one or more of the products mentioned above for free using Tomoson.com. Regardless, I only recommend products or services I use personally and believe will be good for my readers. For our full disclosure and PR Info Click Here.
Hits: 4016