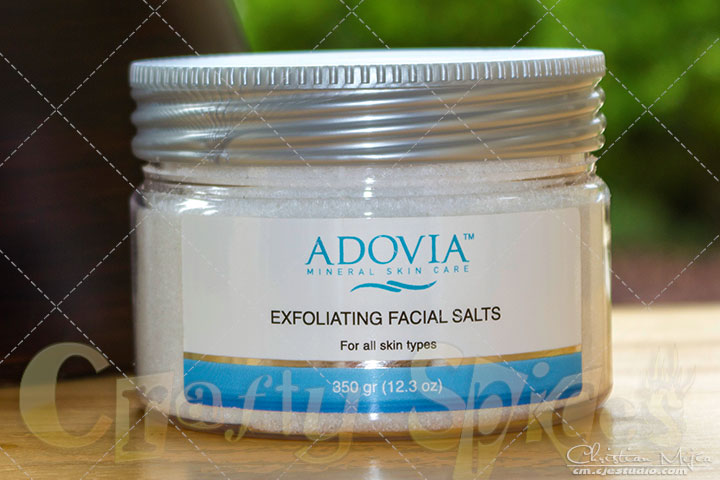 As of now I'm sure you know that I am a big fan of Adovia products, after reading about this product the "Adovia Exfoliating Facial Sea Salts" and learning that it is 100 % natural, and contains 100% Dead Sea Salt finely ground for specially for facial use. I was very excited and could not wait to try it.
Taking care of the skin, specially if we have the strong sun kissing us on an everyday bases is extremely important. Including an Exfoliate could mark a big difference in the long run as to how you preserve your skin.
I enjoy the feel of the Dead Sea salt it felt like a very delicate scrub deeply cleaning my skin. I love how the Dead Sea Salts provide minerals into the skin while at the same time removing bacterias, dead cells and oils. Leaving the skin looking radiant with a natural and smooth look.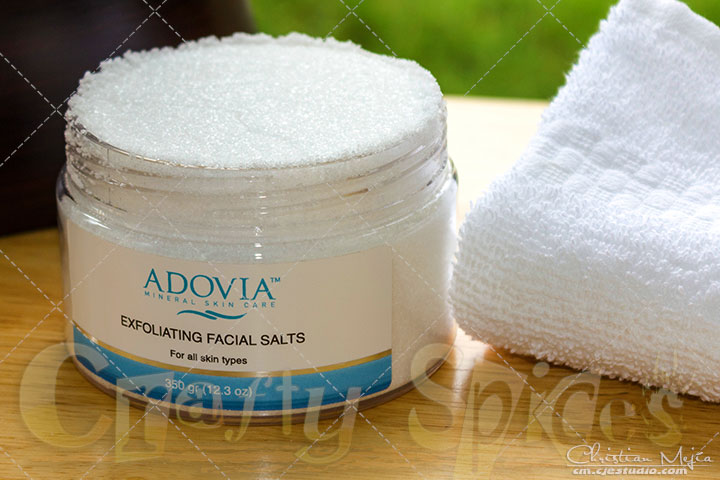 I was impressed with the container, as I was expecting a small jar and yet I received a very generous two-month supply size, not having to order one so often. While this product could be use by any type of skin, Adovia does recommend a more often treatment for oily skin type to help clear bacteria from pores.
If you are often exposed to the elements, to win or dirt. The Adovia Exfoliating Facial Sea Salts are great to have handy and use them on a daily routine. As they will scrub away the impurities and leave the skin looking naturally clean and fresh.
If you prefer, these salts can be added to your everyday cleanser making of it a more effective cleanser-scrub all in one product.
The Company and Purchasing Information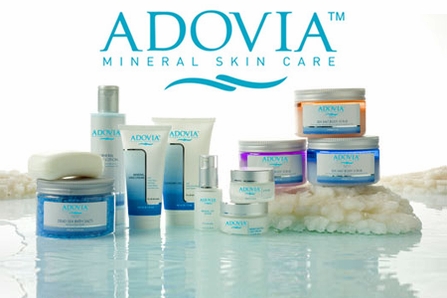 Adovia products by Cleopatra's Choice, as of this post are made in Israel with Genuine Dead Sea Minerals as the key ingredient. They offer a unique formula promoting healing by the power of the mineral in the Dead Sea and natural botanical ingredients mainly form the earth. To learn more follow Cleopatras Choice via:
Website
//
Facebook
//
Twitter
Some of the ingredients incorporated in their natural combinations are Dead Sea Salt, Mud and Minerals, Aloe Vera, Shea Butter, Vitamins C, A and E, Seaweed, and others. A place to purchase Adovia products is
Amazon
{xtypo_sticky}
Disclosure:
I received one or more of the products mentioned above for free using
Tomoson.com
. Regardless, I only recommend products or services I use personally and believe will be good for my readers. For our full disclosure and PR Info
Click Here
.{/xtypo_sticky}
Hits: 6923