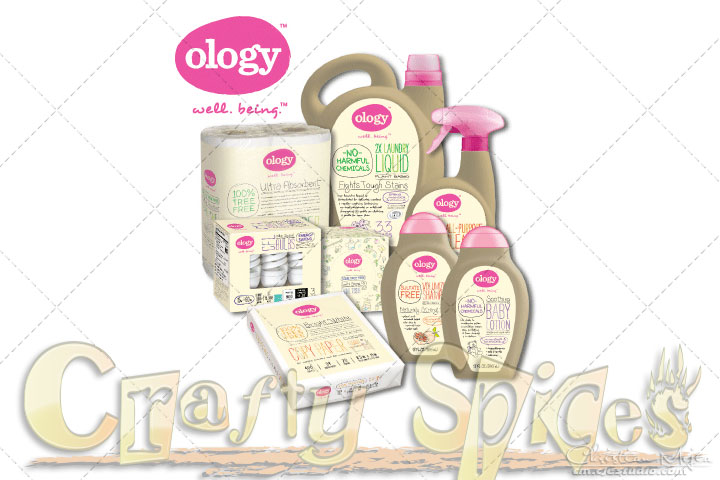 I know from experience that trying to go all " green" can be somewhat difficult and probably close to impossible, but that does not mean that we can't put a bit of effort and do as much as we can. Little by little we can make a difference so that for future generations can have a good future.
We try to do our part at every chance we get, so when we were offered to try the new natural Ology line exclusively at Walgreens, there was not a chance in earth that I would say no. Ology has a variety of products such as: baby products, personal care products, and household products.
Here are a few details of this new line of products: to start they are made in the USA, and are totally free of harmful chemicals, they are backed up by Healthy Child, Healthy World, which is an organization committed to helping families create a healthier household environment. Ology also offers 100% satisfaction guaranteed on all their products.
We receive our package with great timing, the day before one of our full house cleanups.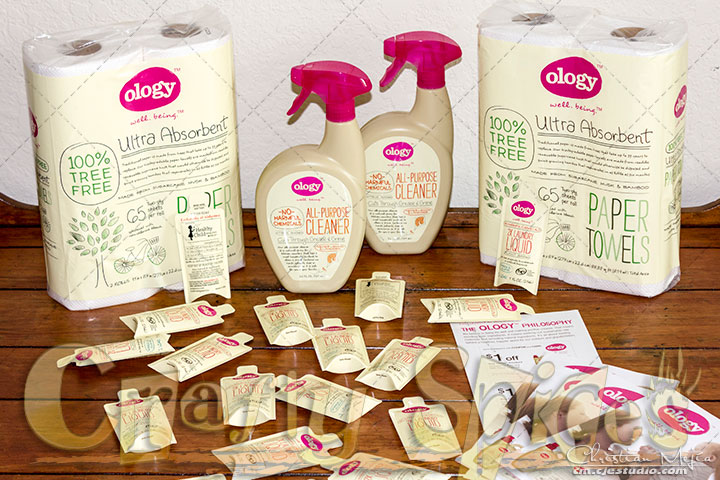 As for the packaging and or containers the products come in, at first I did not think much of the packaging but hen I understood their simplicity and noticed how it pops out while at the store shelves.
The first product that we tried was the Ology Glass Cleaner to clean our table after we ate, and it did a very descent job, comparable to any other well known brans with the advantage of it being eco friendly
The Ology Glass Cleaner is not only free of harmful chemicals, but It has no dyes, ammonia, solvents, or artificial fragrances. It has not been tested on animals and the bottle is made from 100% post-consumer materials.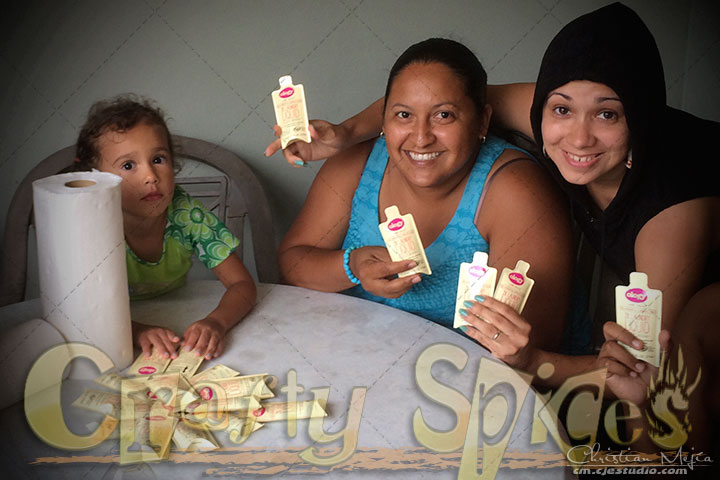 We liked the texture of the Paper Towels and they did a good job when cleaning children's mess or any kind of mess for that matter. I love the fact that Ology Paper towels are made from sugar cane husk and bamboo and not from trees. They are also biodegradable and whitened with H202, a non-chlorine bleach.
As of today these are the Ology products that we have tried, but we look forward to giving the others a chance and see how they do.
While we normally make our own cleaning products and probably will continue to do so, it is absolutely great to know that there are good eco-friendly products that go perfectly with our life style.
The Company and Purchasing Information
You can purchase all Ology Products in Walgreens Stores across the USA or you can go online to
Walgreens.com
. Ology products range in price any ware from $3.99 – $6.99.
To learn more and read updates about Ology Products make sure to follow them via:
Facebook
//
Twitter
Disclosure: No monetary compensation was given to me. As a Moms Meet blogger, I agreed to try this product and post on my blog, to facilitate this review I received products for free from the sponsors of Moms Meet SM Program (May Media Group LLC.), whom receive it from the manufacture. My opinions may not reflect those of May Media Group LLC or the manufacturer.
For our full disclosure and PR Info Click Here.
Hits: 4455