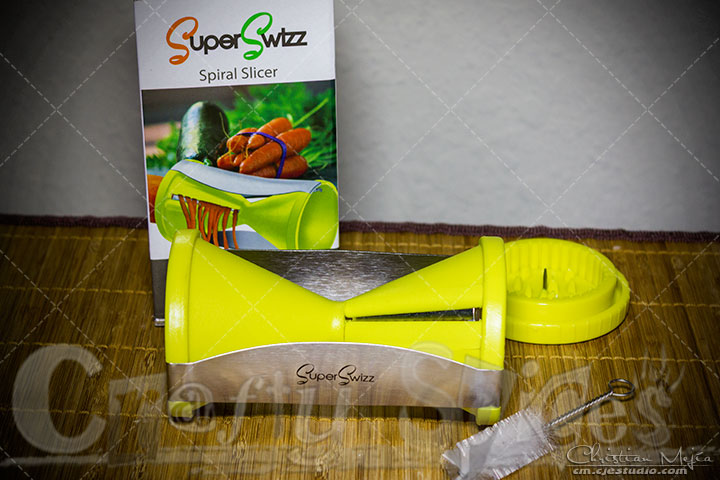 I, like most people get a better appetite from beautifully plated food, I take pride and joy in what I serve at our table and love great presented meals.
After being selected to review the SuperSwizz Spiral Slicer, even before I received it I was already planning our first spiral dinner. It's funny because I was even talking about how we would be doing veggie spirals with Kira (Our 4 year old) and even she became super excited.
The actual product is a simple concept, one that we have been using for many years but with a different application, think of it this way, what would you use to sharpen a pencil… A pencil sharpener, not to say that my veggies need sharpening but that the SuperSwizz Spiral works the same way, you spin the veggie as if it was the pencil and because the blades are not regular blades but julienne sized Japanese blades they create the spiral spaghettis that look so nice.
The first thing that I really like about this product is that it is not bulky, it's small enough to be put away easily in a confine space. I was really happy with our first use, we made Zucchini Noodles Salad it turned out really nice and most importantly everybody loved both the presentation and the taste.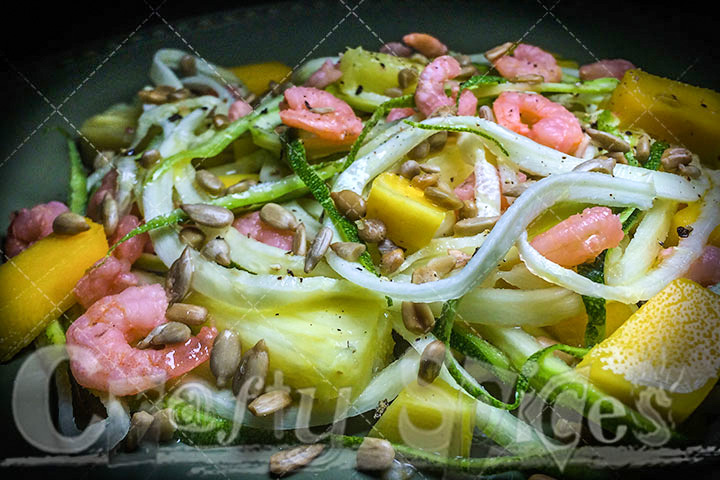 This is how simple it was, we selected the thickness that we preferred for the spaghettis, then we inserted a clean zucchini into that side of the funnel twisted and the spirals started to come out through the other side.
We were not so happy with the second meal that we planned, it was suppose to be a carrot and mango spiral salad but instead we had to do a chop version, it seems that the carrots were to hard and maybe to thin to get a good spiral going, the mangoes on the other hand were probably to soft and there was not much meat to grip for twisting.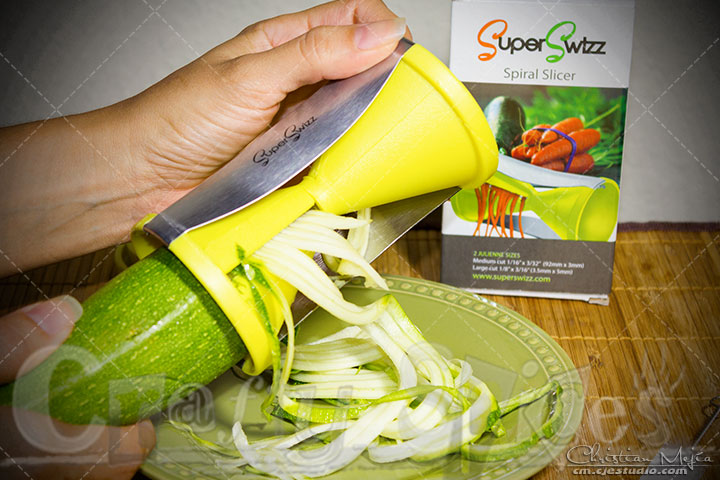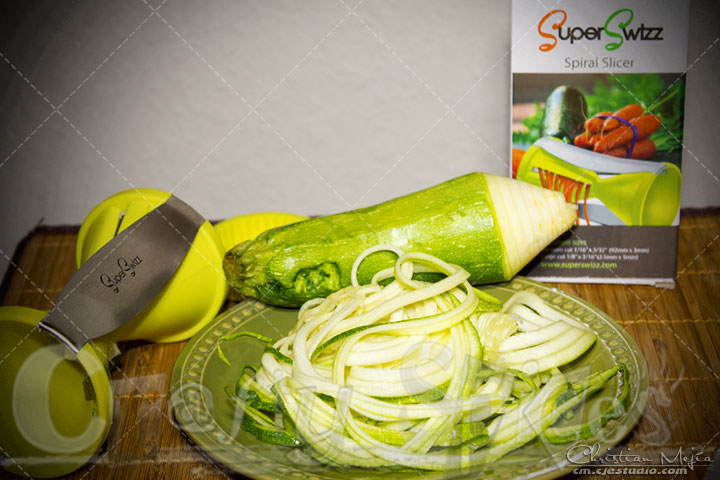 After every use, the cleaning process could be a bit dangerous if you are washing it by hand, because it does get veggies stuck in the blades and it's not very easy to get them out, yet the good thing is that the SuperSwizz Spiral Slicer is dishwasher safe, so if you rinse and use the included brush to remove any veggies in the center you may just place it on the top rack of your dishwasher and it does come out pretty clean.
I know that we will be using this product very much and will continue to try it with different vegetables and fruits. I also have an idea that I have yet to try and is steaming the carrots a bit and then try again to make the spirals.

If you are interested in purchasing the SuperSwizz Spiral Slicer
it's available on Amazon as of this post for $19/95
Disclosure: I received one or more of the products mentioned above for free using Tomoson.com. Regardless, I only recommend products or services I use personally and believe will be good for my readers. For our full disclosure and PR Info Click Here.
Hits: 3830