I will admit I have not been a big fan of totes, until now I must say. After using the Large Utility Tote from Thirty-One my mind and perspective in reference to totes has change 180 degrees, I love this tote, I can use it for so many things and can fit so much in it, not to mention that with the Thermal organizers I can fit everything and be ready to go.
As you most-likely know I have two little girls and every trip there is many to carry to and from, we used our large utility Tote and it all fits well in one place. In one of our recent trips we manage to used the tote with only the single insert in it, and this is what we packed: A blanket, a change of clothing for each of the girls, diapers and wipes for the little one, burping cloth, phone and tablet, a coloring book with crayons, a set of legos, sandals and in the thermal organizer we put food and snacks needed for the day, we place the Top and head out. It was great to just have to carry one tote and go, well not including that I had to carry our 3 month old as I was not about to put her in it :).
31 uses for the Large Utility Tote
Organizing books
Sports, game day, can carry all sports utilities
Carry snacks for sports day
Take clothing and towels to the pool or beach
Carry groceries from the store (makes being green a bit easier)
Carry folded clothing from the laundry room
Organize Children's toys
Cooler inserts: Great for Transporting party food (We took a turkey 5.5 hours away and it was still frozen at the final destination)
Baby clothing, it's amazing how much you can actually fit
Dirty clothes
kids shoes (easy to just tell them to toss them in the tote)
On the road: Thermo Inserts, Keep juices, pop and milk cool
Car snacks, easy access on the go
Small insert as a medical kit (big enough to fit all medicine needed)
Keep kids blankets and toys all in one place
Clothing for 4 (don't have to unload 3 bags at hotels)
Organize Scrapbook materials and supplies
Organize Office paperwork and materials
Organize computer/electrical cables
Xbox/Console Game with all it's games
Crochet and Needing materials
Keep all Holiday gifts in one place
Organize purses, bags and totes
Hats, gloves, scarf all in one place
Travel using it or flat in a suitcase to be used later
Full day of things to do (toss it all in your large tote and you are ready to go)
Organize the trunk of your Car
Homeschooling (keep all school related in the tote, grab it when you are ready)
Sales rep or home Party consultants (Love the customization feature for this)
Cookie exchanges: carry all trays in a tote.
Every College/University Student should have one for almost all the above.
Pros: Easy to fold and carry, very spacious, easy to clean, multifunctional.
Cons:I would love to have the option of an inset stabilizer like an adjustable or foldable frame as sometimes it starts to give in.
Our final thoughts: This is one tote that after having it, I'm not sure how we would do without it. We give a big thumbs up and recommended to all our friends and family.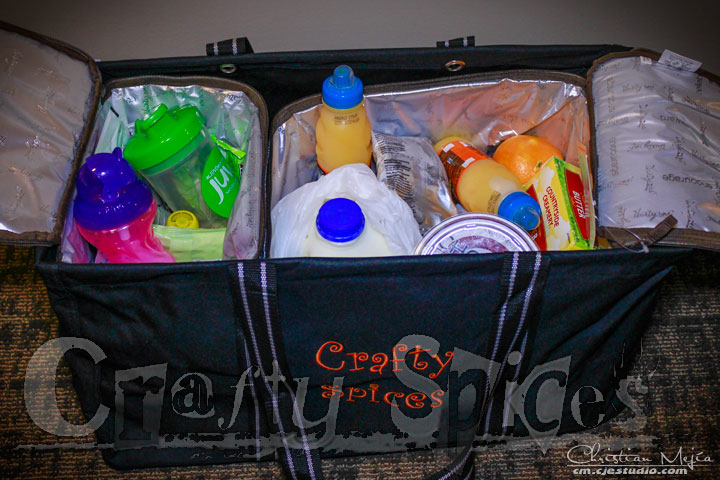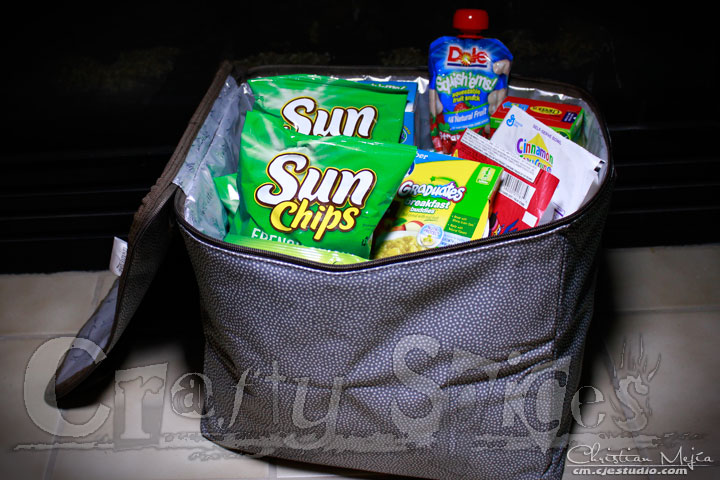 The Company and Purchasing Information
Cindy Monroe founded this company "Thirty One" back in 2003, sewing purses in her own basement. Today the company has grown nationwide, has over 40 thousand consultants, has a variety of hand bags, totes, backpack and a great thing is that most of them are customizable. To purchase or host a party please contact Liz Reyna
Here are some words from Liz: "I am a wife, full-time working mother of two and a Thirty-One Independent Senior Consultant where I enjoy Celebrating, Encouraging and Rewarding others. Being a part of Thirty-One has been fulfilling, fun and exciting. The company believes in each consultant and giving back, which is one of my beliefs". You can contact her if you have any questions:
Website: https://www.mythirtyone.com/heylizzy/
Email:

This email address is being protected from spambots. You need JavaScript enabled to view it.

/ Facebook: More Than Just a Bag
Win It:
Many countries of Latin America celebrate "The Three Kings Day", well in honor of this day our giveaway will run up to Jan 06 2013. Join via the Rafflecopter for a chance to win a great Thirty-One fully customizable Set including: A Large Utility Tote, a Top-A-Tote, and your choice of a Double organizer and a single organizer or 3 single organizers. thermal or regular (the regular can be customized). This contest is open to all U.S. and Canada residents age 18 and over, void where prohibited. The winner will be announced here, he or she will have 48 hours to respond, if not another winner will be selected.

Prize will be shipped directly from Liz (our consultant) to the winner.
Good Luck.