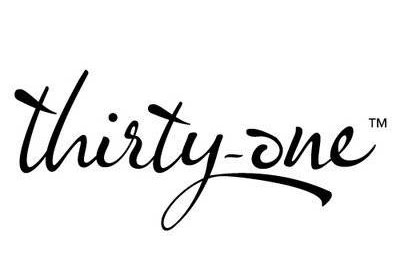 I was first introduce to Thirty-one items by a dear friend whom seems to love these products, yet at the time, I'm not sure if it was because of time or what, but I was just not paying much attention to her. Then one day I was invited to a party and just for the fun of it I decided to attend. I was really impressed by the quality of the products I was seeing.
Thirty One offers a variety and wide selection of products, the Large Tote with inserts (thermal or regular), and Top-A-Tote is just one set of the many items they offer.
Large Utility Tote, Thermal inserts and Top-A-Tote.
Product Description:
Large Utility Tote, Thermal Inserts and Top
All items came all in a nice simple Thirty-One plastic bag; then each item was in it's own large ziplock bag, which is very thoughtful, protective of the item and hygiene.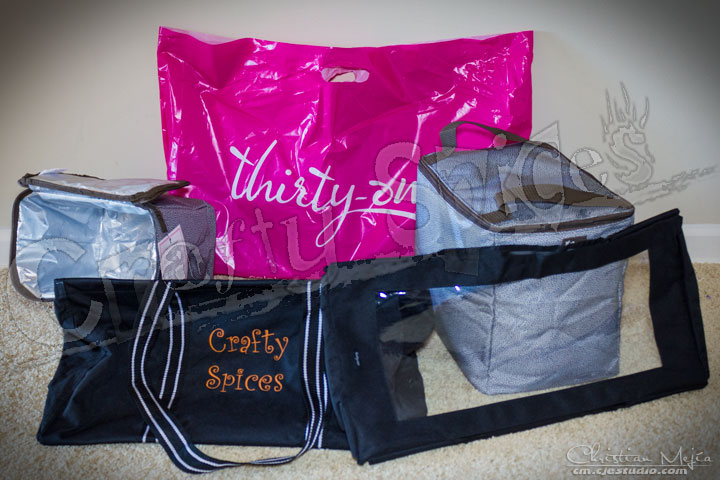 Large Utility Tote: Comes in a variety of patterns and colors (about 20 to chose from), it's approximate size is 11.75"H x 21.5"W x 10"D, can be used with or without the inserts/organizers, and it's fully customizable (ours: Crafty Spices in Orange)
Set of One Single Thermo Organizer, and one Double Thermo Organizer: Fit perfectlly in the tote both come in Grey Pin Dots (Shown on pictures) or Printed Parisian Pop (black pattern); They are water-resistant; have Thermal lining with zipper closure, good for keeping items cold or warm; the approximate size of the single is 10.75"H x 9"W x 6.5"D; and the double 10.75"H x 13"W x 9"D
Top-A-Tote: It is a cover for the Large Utility tote, comes in black, brown or grey, has a clear PVC window, slots for handles to slide through, it's approximate size is 2"H x 22"W x 10.5"D and fits to perfection over the Tote
Our Experience and opinion:
Hits: 17953