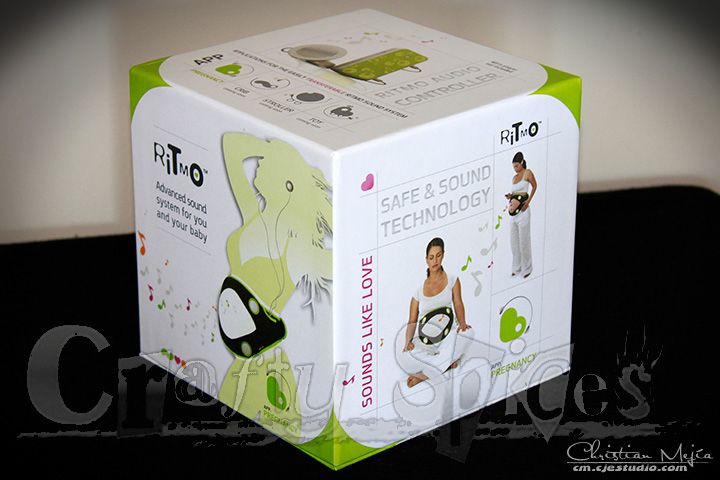 In a previous post "Good Practices for developing babies in mommies womb " I talk about the advantages and / or benefits of playing music to unborn babies. Today, into our modern world we are featuring a simpler and more effective way of making this happen.
A Safe way to play music to your unborn baby!
Ritmo Advanced Sound System
It is a safe way to play music to your unborn baby, it includes: 1 Audio Controller, 2 Mini speaker Sets, 1 Audio Connector Cable, 1 Prenatal Audio Belt, 1 Extension Belt, 1 Washable Protective Pouch, 1 Power Supply/Charger, 1 Instruction Manual/User Guide.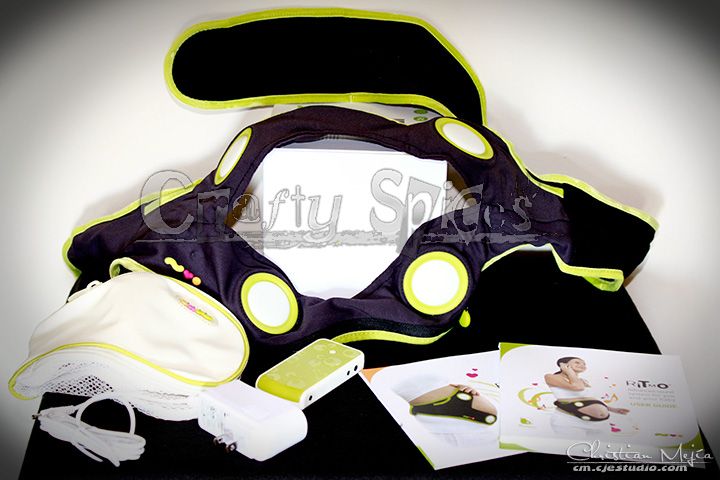 The Prenatal Audio Belt holds the 4 speakers in place with the necessary cables for the controller and the MP3 player, it also has pockets to place the controller and the player. The on and off switch is located on the Audio Controller (the little green rectangle) which holds the lithium rechargeable battery, the AC charger socket, a Pre/Post slider for safety volume levels, the MP3 Player Input, Speaker Outputs and an Earphone Output convenient for mommy to enjoy music along with baby.
Hits: 6582