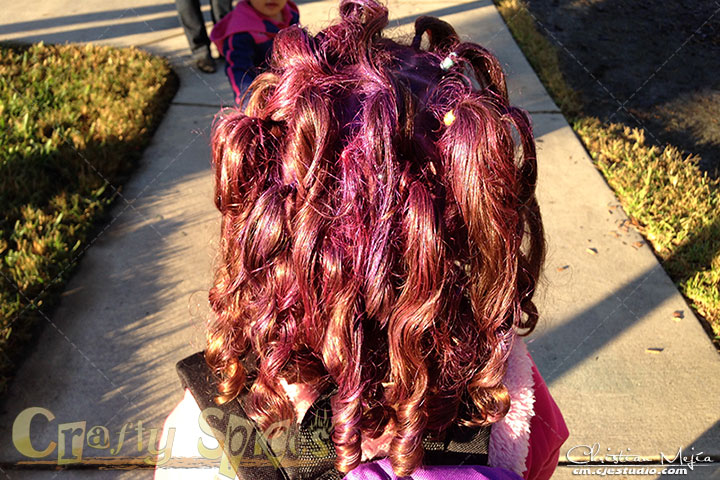 We say it all the time, have
FUN
!!.
And, don't get me wrong we have
FUN
, lot's of
FUN
and love to do
fun
things with our girls. But in reality it's not all about having
fun
.
While we do try to make everything FUN, we incorporate educational insights, traditional values, and a life time experience to pass along to future generations.
Why do I say this? and How do we do it?
First of all we say this because time does not stop and if we live life full of FUN without no meaning by the time we get to 70 years of age we will be wishing we had done so much more both for ourselves and for others.
Doing things for others most of the times is even much more rewarding than when we do something for ourselves. While most of the time when we talk about doing thing for others we probably think about doing things for a total stranger, this is not necessarily the case. Start and develop this practice close to home and then expand.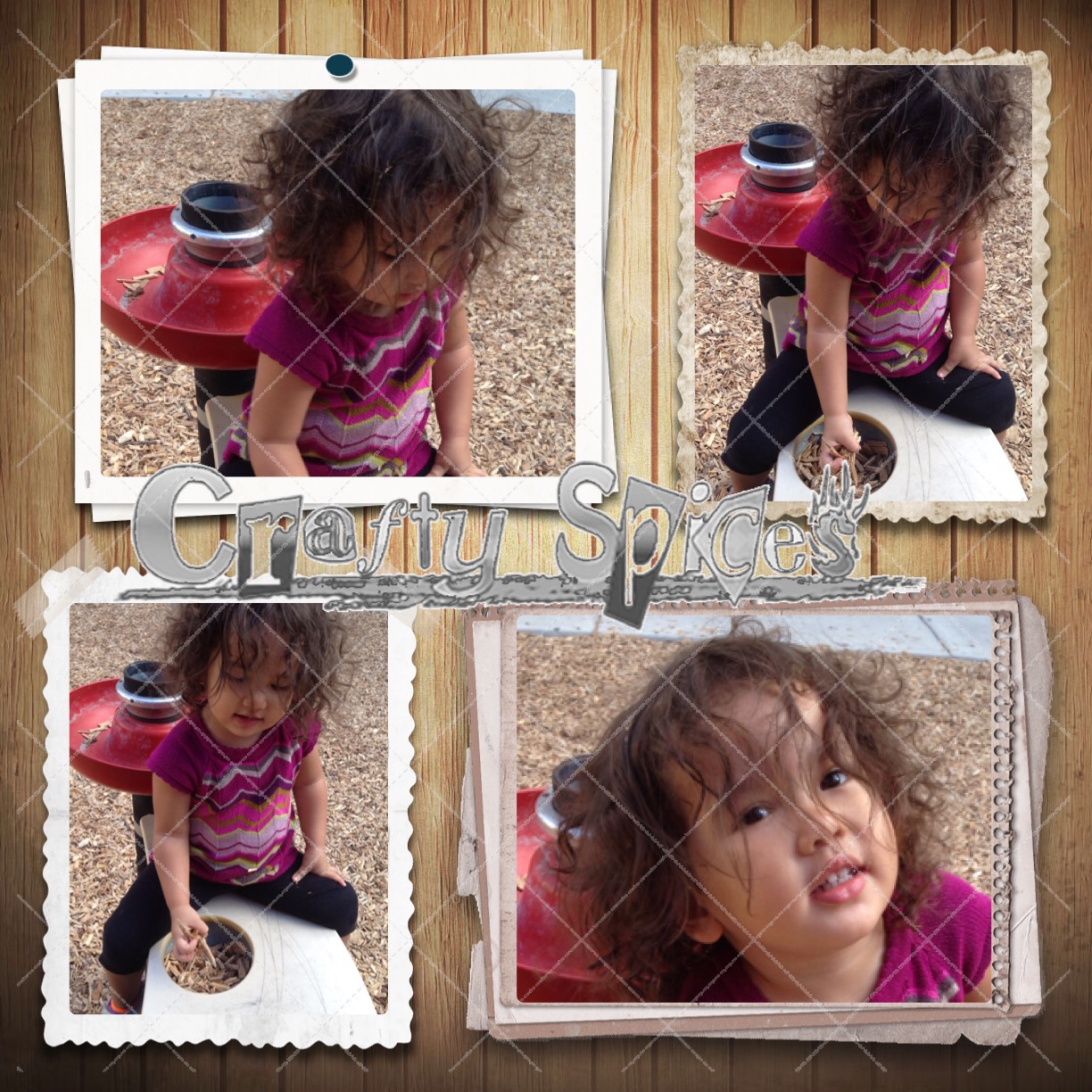 How do we do it? Well for us that has become the easy part, our
girls
are our world and while we may be busy as **I can't say that ** I will just say as it can be, we alway
Make
time for our them. Notice, the main word being Make.
But you may be asking yourself How?? yes I know, I will put it this way. There are a million and one things that most of us have to do in our house, things like cleaning, cooking, washing dishes, sorting clothing, etc, etc, etc… Make you children part of it but don't make it seem as a chore, more like a game that you are playing with them. OK, this may not seem as you are doing it for them but you are surely demonstrating that you care for them and that they can be a part of the things that you do.
On the other hand not make it just for them: You may see that ones in a while we post a picture here and there, something like "Crazy hair day" we did this and it was so much FUN, we all love it, I did spend time doing their hair but it was not about the curly hair, the silly look, or even the funny hair spray. It was all about spending time with our girls, doing something for them and making it as special as it could be. But then again it was not only about having FUN we practice Math, colors, sharing and incorporated a few values that are very important to us.
Again you may be asking but how? I should tell you that ones you start practicing the incorporation of what you would like to teach your children into your every day life, your life it self will change in the sense that you see an educational opportunity in everything that you do.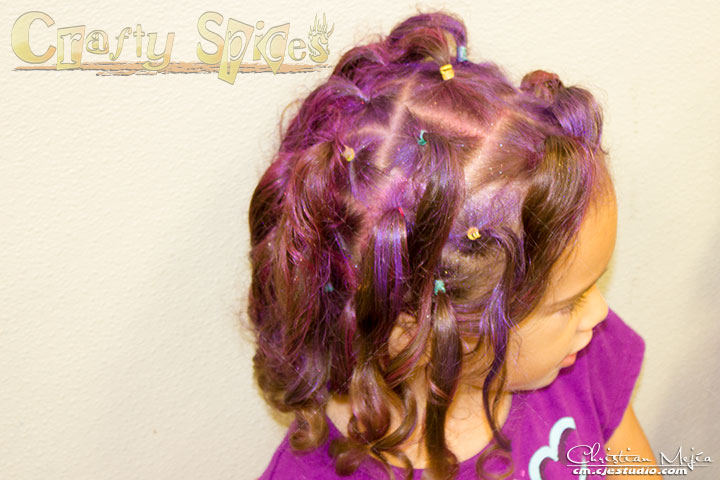 Kira loved her hair style!
For instance, using again our "Crazy Hair Day" example some of the things that we did were: we started out by making groups of 4 colored (same color) tiny rubber bands to make the pony tails, then we started adding them and even subtracting as we would use them. Another thing was that whatever color they wanted on their hair they had to figure out what colors would make that particular one: Pink would be red and white, purple - red and blue. These are just a few things and there are always plenty of scenarios that you could play out as you do things with your children.

So, Please have FUN, but make it Meaningful.
Hits: 4225