This is sponsored content in partnership with the Niche Parent Network & Conference. All opinions are my own.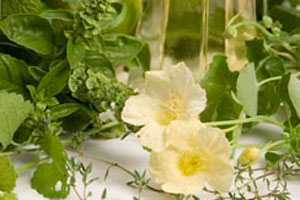 It can definitely be a challenge specially during the holidays to maintain or even continue that weight-loss goal that you had set.

Tell me about it! Thanksgiving is around the corner with Turkey, stuffing, stuffed potato, not to mention all does yummy desserts. And then comes Christmas, we typically start December with yummy cookies (for sure not on the list of that weight-loss diet).

While you may think that it's a lost cause, but let me tell you that you are not alone, many of us are in the same boat, yet I'm happy to share with you that with just a few healthy changes your goal of maintaining you weight-loss plan can truly prevail through the holidays.

Herbal Magic's weight loss program now includes delicious new recipes that can help us understand that we can eat healthy and yummy while maintaining a balance and healthy weight loss. With the "Herbal Magic's weight loss program" you can have your personal coach for advise and tips on how to make good choices while still enjoying great tasty food with recipes for weight loss. This weight loss program offers simple recipes that someone with no cooking experience can make to the perfection.

I myself love to create tasty, healthy meals where my family and friends can enjoy without having the guilty feeling of breaking the "diet" or the "weight loss program". Having a coach right at your fingertips with the Herbal Magic's weight loss program is a great way to learn baby steps towards maintaining your weight loss in shape not depriving yourself of the delicious holiday meals.
Join the "
Herbal Magic's Weight Loss Program
" and learn how you can enjoy for example a yummy Chocolate Fondue or some Cheesy Potato Balls, a Piña Colada Shake and still be working towards your dream weight. With Herbal Magic's recipes, you don't have to sacrifice good taste to lose weight and they Guaranteed Weight Loss.
To learn more about
Healthy weight loss
, about your BMI and how you can reach your healthy weight goals visit "
Herbal Magic's
" site.
Hits: 4477