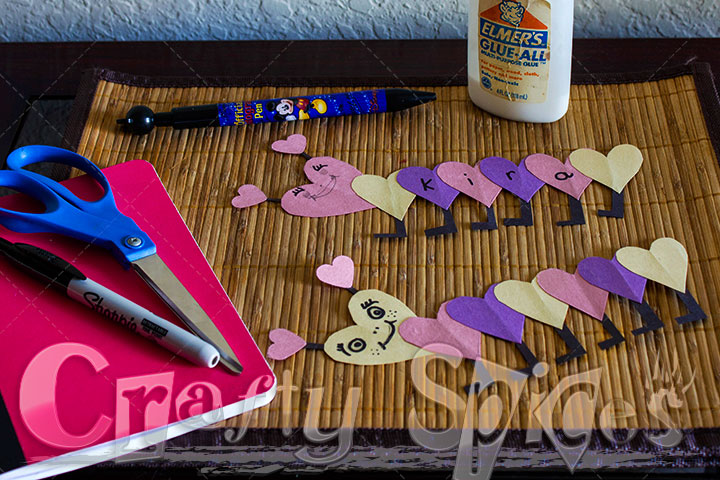 Learning while doing crafts.
Easy Fun Last minute Valentines craft, kids love to make fun crafty things. There is so much that we can do with hearts large, medium or small hearts can make a life long activities to entertain and learn at the same time.
Crafty projects for us mean fun time with our girls, not to mention another opportunity to teach and /or re-enforce concepts that they have heard or learned. Regardless of what we are talking about in the learning curve, repetition is one of the best ways a child get's to learn things.

This is a simple 3 size heart craft that got us going for "Learning time" this week. The girls had a great time, we spend time together and most importantly they were actually learning as they created something for someone special.
For each Caterpillar you will need:
Scissors
Glue
Construction Paper (your choice of colors, we used beige, pink, and purple)
Getting Ready:
Using the scissors cut out of the construction paper the following pieces, if your kids are old enough to handle a scissor they can help.
1 Medium - Large heart (Head) - We used beige
6 Medium hearts (Body - we used 3 colors and made 2 of each). You can use as many as you wish and one or multiple colors.
6 "L" shape legs or as many hearts you used for the body (Black)
2 Small hearts for the antennas (we use Pink)
2 Small slim and long rectangles to attache the antennas (we use black)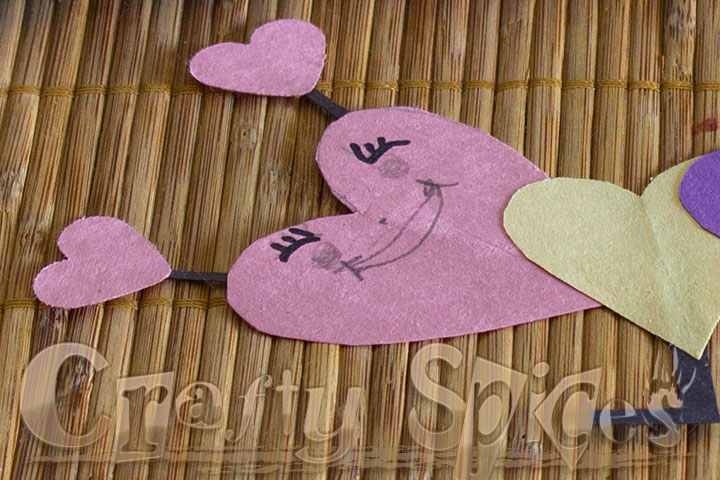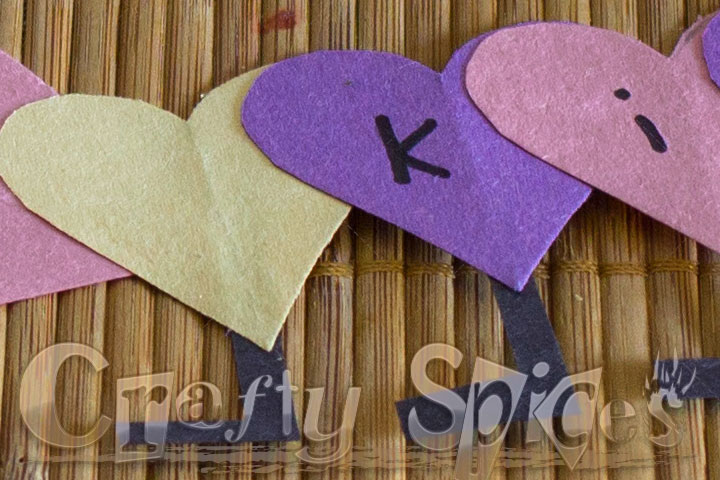 Assembling and more Learning Time.
After all the pieces are cut, now the assembling and as we build our Caterpillars we have the little ones do the following:
Count the amount of pieces
Separate the pieces by color and size
Divide by the amount of pieces to be used for each Caterpillar
Make patterns with the different colors (you can see in our 2 examples the patters are different)
No two minds think the same way, so if your child would comes up with something different sometimes is good to go with the flow, you never know with what they will come up.
Glue the pieces together as per our example, then draw a happy or silly face. After the Caterpillar is done you may spell the name of the child writing one letter on each heart of the body, you can write numbers, draw shapes or just leave them in blank showing off the color of the construction paper.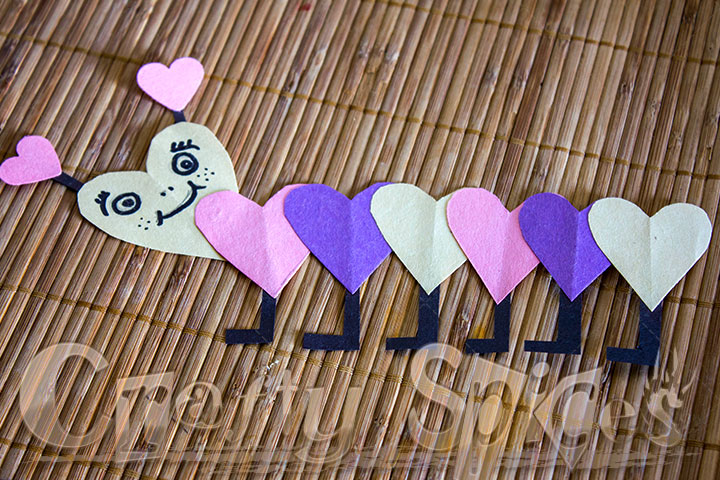 There are many ways that we can incorporate learning in every activity that we do with our children. Take advantage of each moment, times goes away fast.
Hope you have enjoyed this fun Valentines crafts for kids
Disclosure: This is not an original design, but a recreation of a previously seen project. All educational information, tips and teaching/learning idea are my own and are indeed things that we have done and continue to practice with our children.
Hits: 5256