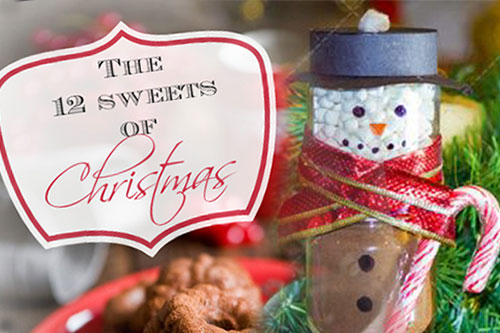 In the spirit of Christmas we have come together as one to bring you many ways to celebrate the holidays.

Making this Christmas as special as it can be, for as many people as we can. This is our goal this year and we plan to keep it up. Join us continue this quest.
Oh, did I mention you are all not only invited to join us but you are more than welcome to come and share your DIY Homemade gifts.
12 Sweets of Christmas!
Each week, we will be featuring a different Holiday Feature that will help make your Holidays Sweet! Hosted by:
This week we are doing DIY Handmade Gifts!
Link up your DIY Holiday Gifts and let's get this season rolling!
Sweet Snowman! - Hot Cocoa
Materials
3 Jars (we use baby food containers)
Mini marshmallows
Powdered hot chocolate
Peppermint Mints
Black paper
Glue
Ribbon
Black Permanent Marker
Scissors
Small piece of orange paper
Medium-size candycane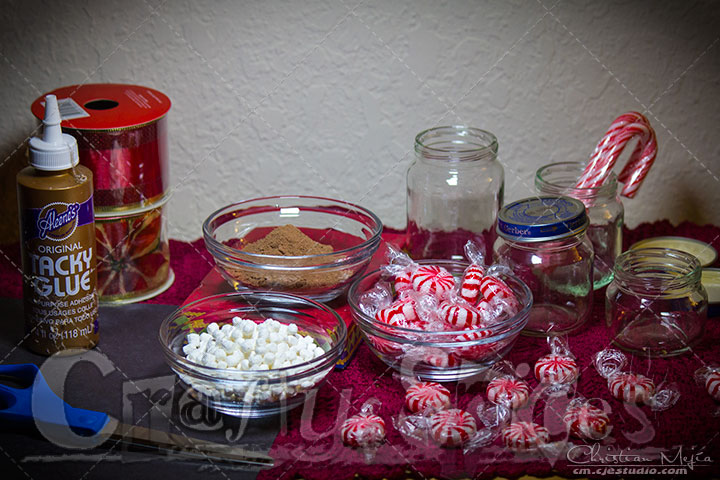 How To:
Fill one jar with Peppermint Mints, one with hot chocolate powder and one with Mini marshmallows
Glue the 3 jars together and wait for them to be very dry before handeling them.
Meanwhile use the black paper to make a hat by cutting a long strip about 1/2" wide and long enough that will go around the jar, cut one circule the size of the top of you jar and a second one about 1/2" larger. Assemble your hat on the top jar
With the permanent Marker draw the eyes, the mouth and the butons.
Cut a triangule out of the orange paper and glue it as the nose.
Wrap ribbon in between the first and the second jar to create the scarf.
Glue candycane to the middle jar.
You are done!!
You may place this gift in a small transparent bag with a nice big bow and this would be a perfect Christmas Gift
Have fun!!
Hits: 6263