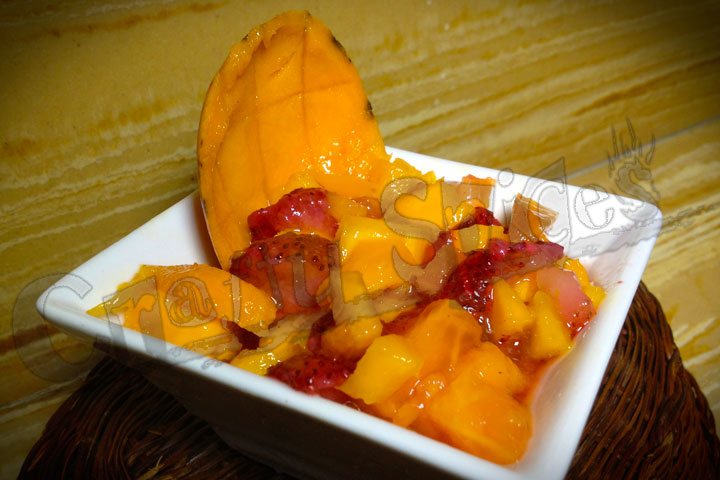 Improvising a snack for a guest can be frustrating or it can be as simple as you would like it to be. Some friends came over and I had nothing to serve (to the non creative eye). This is what we did: we had some fresh fruits, and what a great an healthy serving could fruits be.
Keep in mind that you can use any fruits that you have at the moment.
Ready in:
10 Min
| Serves:
3
| Complexity:
Very Easy
Ingredients
5 - 6 Strawberries
3 Mangoes
1/8 small Papaya
1 tbs honey (Optional)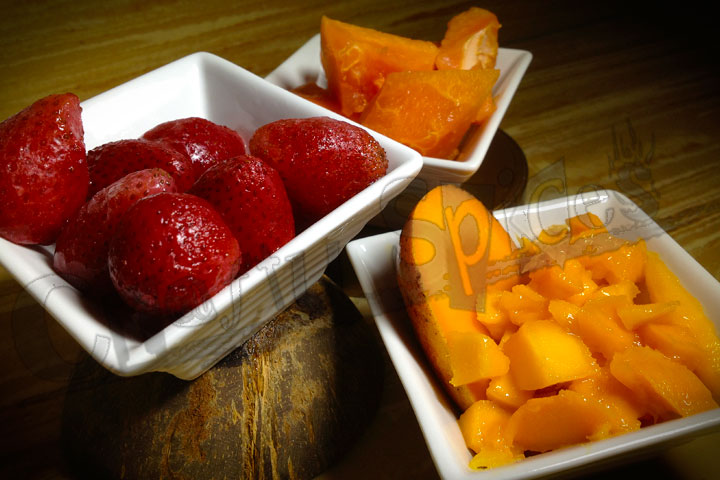 Directions
Wash all fruits.
Peal Papaya and Mangoes.
Cut all Fruits in little cubes and mix together.
If using honey add at this point.
Serve, garnish and you are ready for your guests to enjoy.
Being creative and using what you have is the way to go.
Hits: 5037