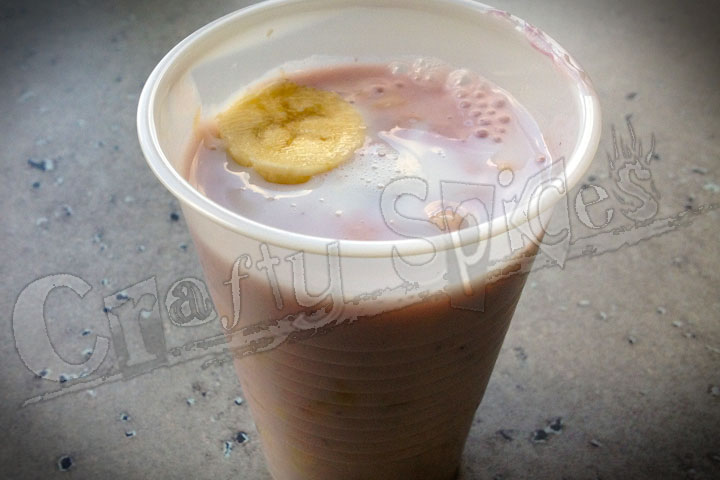 As we are on the road, with no kitchen at our disposal, we have to come up with some source of healthy snacks or like in this case beverages that can be done on the go. This is simple and easy, yet very yummy and a great source of fiber, plus Kira enjoys it very much.
Most hotels have these ingredients on the breakfast menu and it takes less than 5 minutes to have it done.
Ready in:
5 Min
| Serves:
1
| Complexity:
Very Easy
Ingredients
1 banana
2.5 oz Yogurt (I like the blueberry)
2.5 milk
1 tbs honey (Optional)
1 hand full of ice chips (Optional)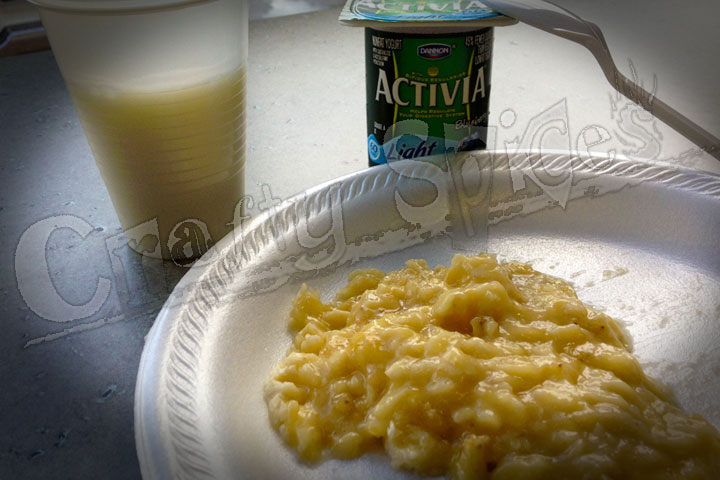 Directions
Start by pealing the banana and fork mashing it.
Place in a cup, add Yogurt, milk, and honey; mix well.
Drink/eat as is, or add ice chips and let sit for a few second for it to be very cold
Then enjoy.
If you have access to fresh blueberries, you can fork-mash and add after bananas.
Hits: 6169