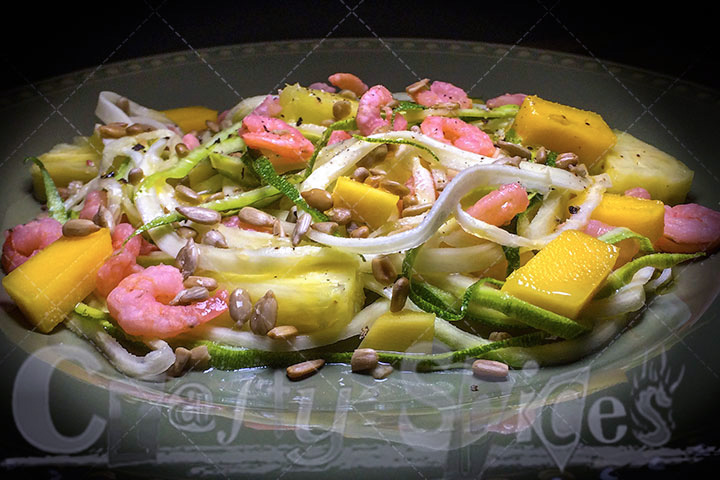 We all have heard it a million time, "eat your fruits and vegetables". Doing so does not have to be boring or a complicated task, in fact we all can better enjoy our fruits and vegetables if we make food fun for the entire family.
This recipe includes fruits and vegetable, and our entire family likes to help prepare it and then loves to eating it, there are never leftover.
There are many benefits associated with eating zucchini, some include it's content of: magnesium, dietary fiber and vitamin B-9.
Zucchini Noodles with fruits and shrimps great for any time of the day.
Ready in:
5 minutes
| Serves:
2 - 3
| Complexity:
Very Easy
Ingredients
2 Large Zucchini

1/2 tbsp Salt (Or to taste) divided in two

1/2 tsp Black Pepper (Or to taste)

1 tbsp Extra Virgin Olive Oil (EVOO)

1/8 cup cubed Pineapple

1/8 cup cubed Mango

2 tbsp Sesame Seeds

1/2 Cup Extra Small Shrimps (small or medium would work)

1/2 Cup Orange Juice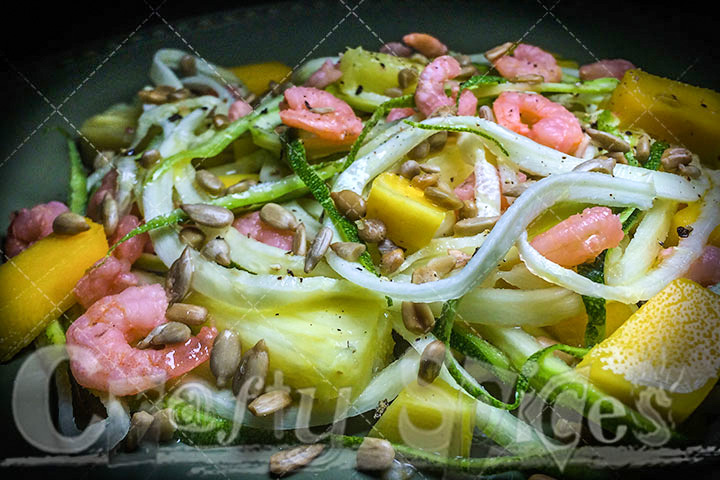 Directions
In a small pot place Shrimps, Orange juice and 1/4 tbsp of salt. Cook for about 2 minutes

Make Zucchini noodles with a Spiral Slicer, place in a large bowl

Add remaining ingredients and mix together.
Plate and enjoy, no need for a side dish, this does it for me.
This
Zucchini Noodles Salad
is tasty, healthy and very fast to make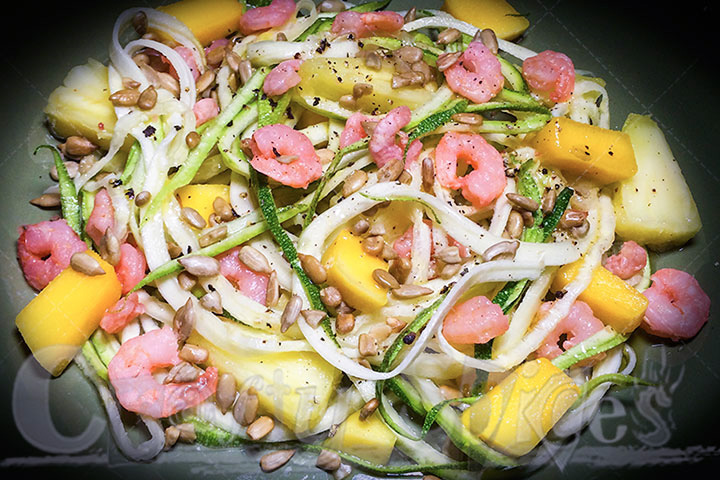 Remember to always have FUN!
Hits: 6361