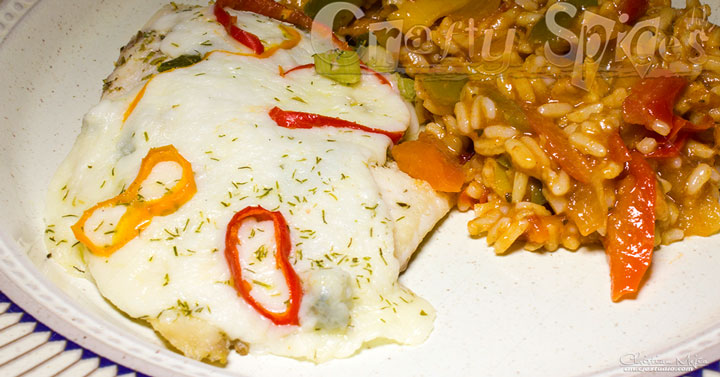 I love cheese and I also enjoy eating Tilapia. We often make tilapia but we had never before added cheese to it, that is until now, when my husband came up with the idea of combining them both and making this delicious meal.
We all ended up liking how it turned out, our little 2 year old took everything apart before eating it all but then asked for more.
Fish and cheese a tasty combination
Ready in:
10 Minutes
(
4 Prep
- 6
Bake
) | Serves:
1
| Complexity:
Easy
Ingredients
2 Tilapia fillets

1 tsp salt

1 tsp garlic powder

1 tsp dill
1/2 small red pepper

1/2 small orange pepper

4 slices Mozzarella Cheese

1 tsp chopped green onions
Directions
Preheat oven at 350 fahrenheit or 180 Celsius

Season each side of the tilapia fillets with salt and garlic. Place over an oven safe tray and bake for about 2 to 3 minutes.

Take out of oven, add some dill a few thin slices of peppers then top with a slice of Mozzarella.

Add a small amount of salt and dill, add a second mozzarella slice and top with green onions, red and orange peppers.

Place in the oven for an additional 3 minutes.
Server and enjoy nice and warm
This
Tilapia Mozzarella
is an easy and fast way to enjoy a healthy meal.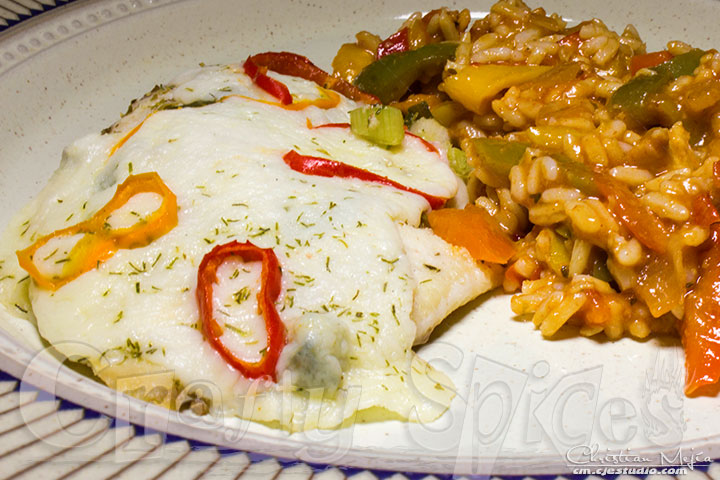 Hits: 8880