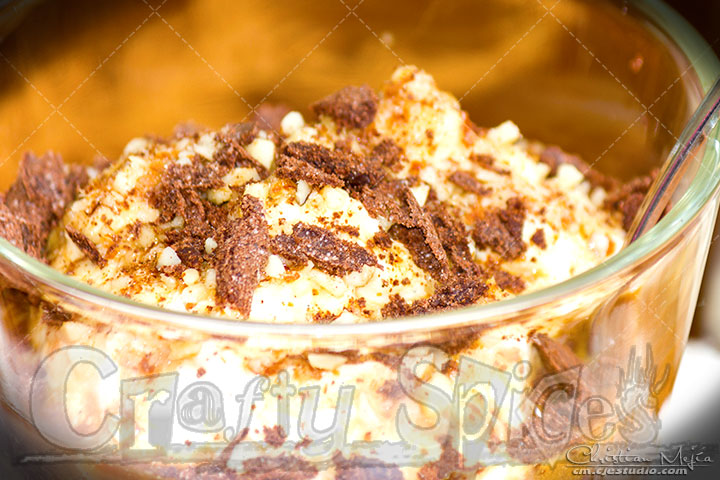 For all coffee enthusiast out there and we all know how popular Coffee is, and even if you just enjoy it ones a day or less you will love this recipe.

My husband is a Coffee lover, yogurt maybe half way there. But when you mix these two together he can't resist but to indulge himself in this tasty mix.
I on the other hand love yogurt, could mix it with just about anything and would love it just the same or maybe even more.
A smooth mix of Yogurt, Coffee, almond, cinnamon, maple syrup and cocoa powder can you imagine the tasty end result.
Ready in:
5 minutes
| Serves:
1
| Complexity:
Very Easy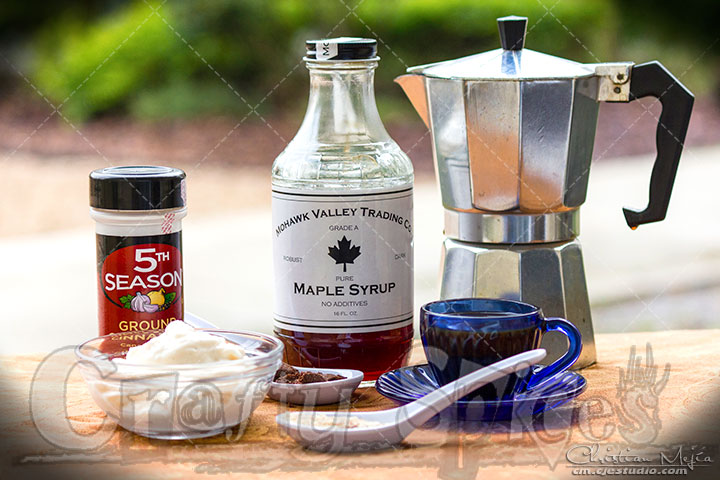 Directions
Serve 1/4 cup of vanilla yogurt

Add 1/2 of the expresso, 1/2 Almonds, 1/2 cinnamon, 1/2 maple syrup and 1/2 cocoa powder

Afterwords, add the rest of the yogurt and top with the remaining ingredients.
You may mix all together and eat or layer it as we did, both ways this is a very yummy snack, or even add some granola and have it as breakfast.
Try this
Almond Yogurt Espresso
and you may just end up hooked on it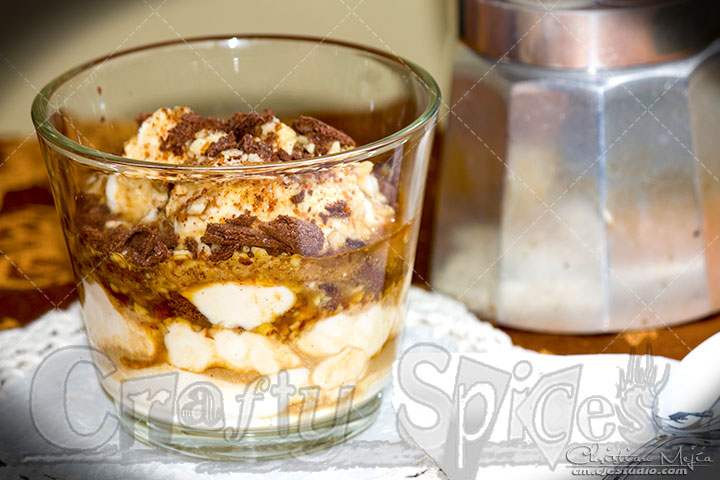 Have fun, and Enjoy!!
Hits: 7237