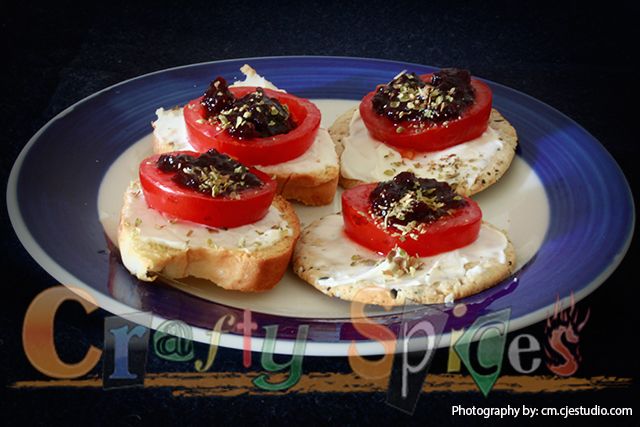 Sometimes we wonder and wonder, what are we going to offer to our guests as appetizers, specially if we have a full lunch or dinner to prepare.
As the 4th of July is only a few days away, we decided to share one easy, and color appropriate recipe that you can make for your family and guests, we include 2 in 1 sweet and savory!
It's very simple and you can have your little ones help out; that's if they don't end up eating the prep items before you get done...
Ready in:
20 Minutes (13 Prep - 7 Oven)
| Serves:
4-6
| Complexity:
Very Easy
Ingredients
2 to 3 oz Cream Cheese

6 Small Tomatoes (we used: High Lycopene)

Sweet Blueberry Jam (we used homemade)
Savory Blueberry Spread (we used homemade)

Oregano to taste

16 mini slices of Bread

12 Crackers (we used Dare, whole grain)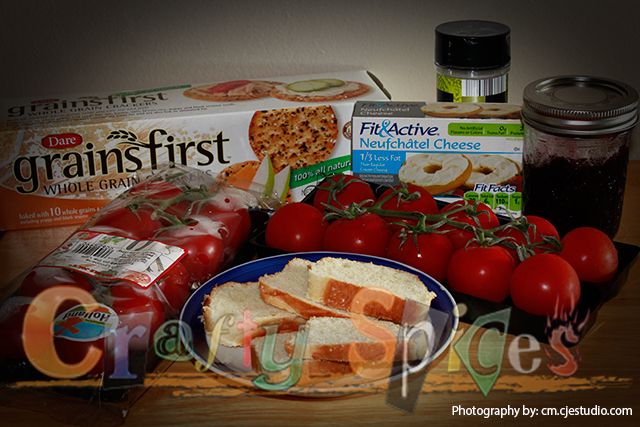 Directions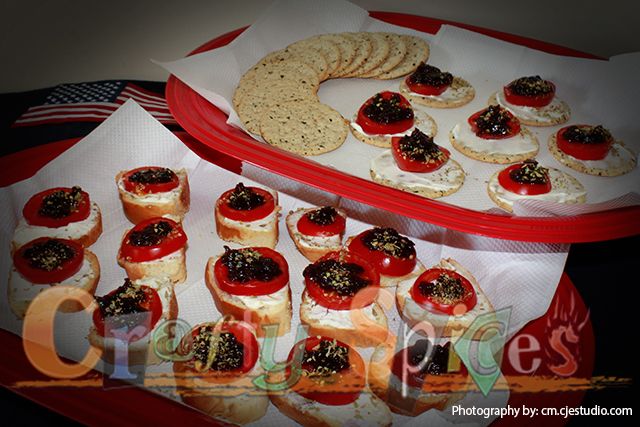 Put the mini slices of Bread in the oven for 5 to 7 minutes (we used small toaster oven).
while the bread is in the oven you can start with the crackers. Take them and put cream cheese (as generous as you would like to be).
Put some oregano in on top of the cream cheese.
Cut the tomatoes in slices (as thin as you would like them), and put a slice on top of the cream cheese on each cracker.
Take the sweet blueberry jam and put some on top of the tomatoes.
Sprinkle with some oregano, and we are done with the crackers.
Go back to the toasted bread and repeat the same process but instead of the sweet blueberry jam use the savory spread.
And of course, you know how it goes, below you can see our little helper in action.
Helping, and well, someone has to taste them...LOL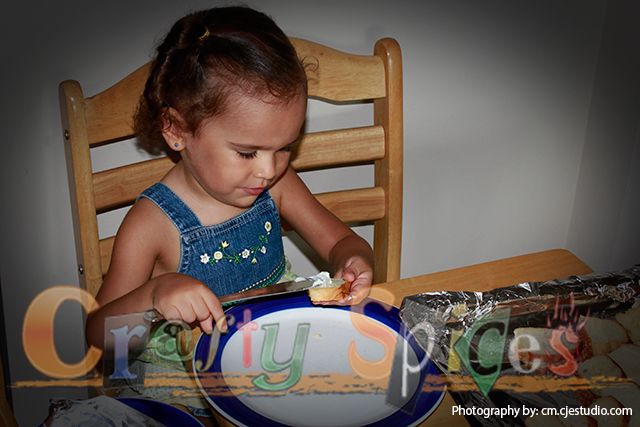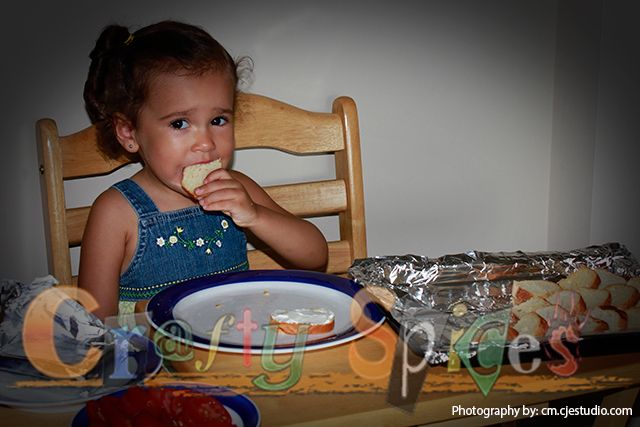 Questions and comments are welcome.
Thank you, and enjoy...
Hits: 6686