A twist to the old known pizza and to the famous cupcakes. A combination that the entire family will love.
For our family this is a simple snack and a great appetizer.
Ready in:
28 Minutes (10 prep, 18 cook)
| Serves:
4 - 6
| Complexity:
Easy
Ingredients
12 Slices of your favorite bread
2 cups Cooked Ground Beef
1 cup of Shredded cheese (Your choice)
1 1/2 cup of your favorite tomato sauce
1 12 Cupcake pan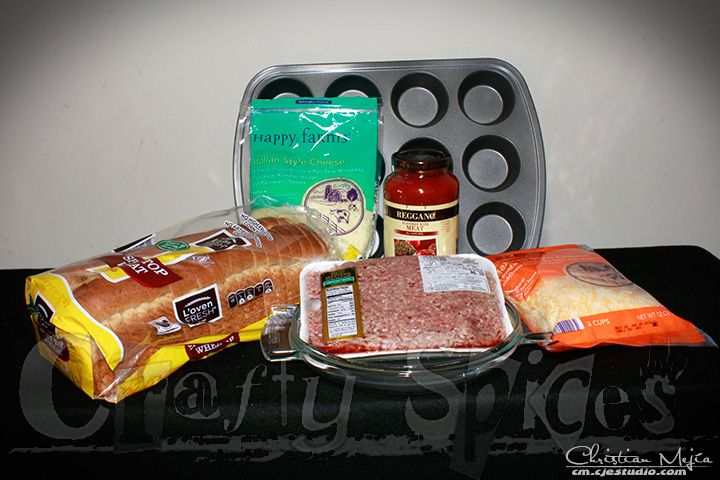 Directions
Preheat oven at 350 degree.
Cut the edge of the bread slices.
Finger or roll flatten each bread slice.
Press one flatten bread slice into each of the cupcake molds, it does not matter if the bread sticks out.
Place in oven for 13 minutes
Put a tsp of shredded cheese on each of the bread cupcakes.
Put a tsp of tomato sauce over cheese.
Add 1 tbs of ground beef over sauce.
Add 1 tsp of tomato sauce to each cupcake.
Lastly, cover with shredded cheese.
Place in preheated oven for 5 minutes.
Take out of oven, eat warm or let cool down.
Hits: 6322