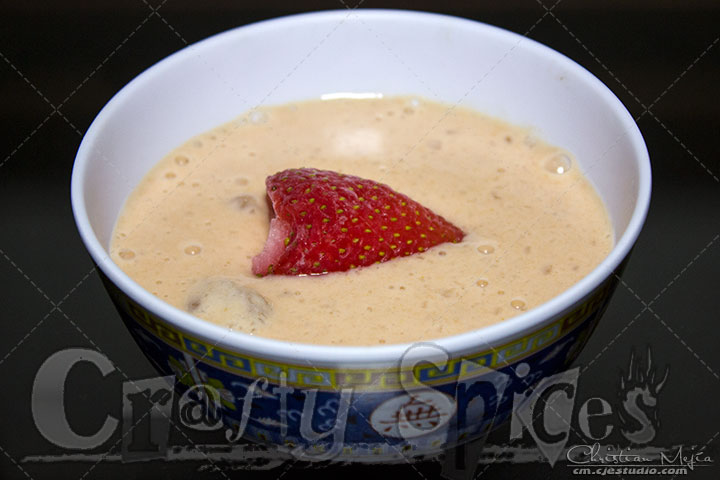 It's always nice after lunch or dinner to have a sweet desert, yet sometimes the guilt holds us back. But the reality is that not all deserts are unhealthy.

There are many ways that we can enjoy a a desert, so many different combinations of ingredients that can result and a tasty and delicious desert.
Today we are sharing with you one of our favorite go to sweet snacks, tasty and healthy at the same time, it's simple greek yogurt combined with tasty fruits.
Ready in:
5 minutes
| Serves:
2 - 3
| Complexity:
Very Easy
Directions
Blend guava, banana and strawberries together

add vanilla and honey (if using)

Combined with Greek yogurt
Serve as is, garnish with a strawbery or a tbsp of granola.
Enjoy the
Greek guava, banana, strawbery Yogurt
any time of the day.

Have fun!
Hits: 6323