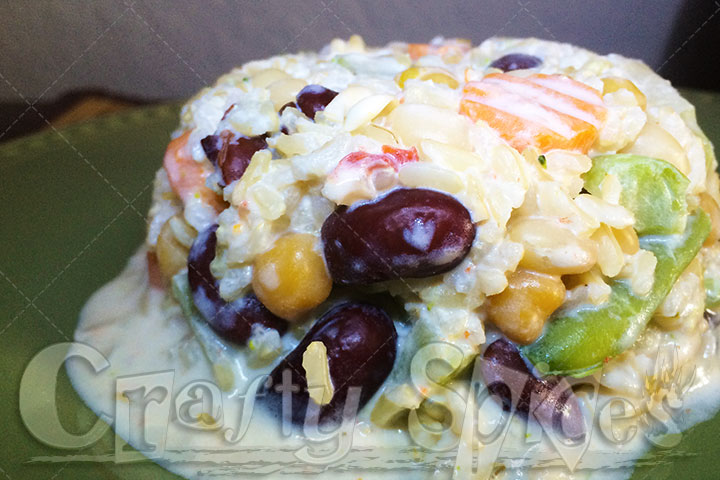 Some may not be a big fan of vegetables others may not be that exited about having plain rice, why not mix them up. Make a delicious meal filled with lot's of flavor and nutrients.
Eating healthy does not have to be boring and it can certainly be very fulfilling and tasty. Teaching little ones to enjoy their vegetables from an early age can make a big difference in there future life. We love to not only incorporate veggies in our dishes but have the girls in the kitchen and help us create fun dishes.
This is a simple recipe with plenty of vegetables, mixed with brown rice and toped with a flavorful withe creamy sauce that the entiere family can enjoy.
Ready in:
30 Minutes
(
10 Prep
- 20
Mix
) | Serves:
3 - 5
| Complexity:
Easy
Ingredients
1/4 tsp Black Pepper

1 Cup Brown Rice (Cooked)

1 cups water

3/4 tsp Pink or Sea Salt

1 Can Red Beans

1/2 Can White Beans
2 Cups frozen mixed vegetables

4 oz Cream Cheese

1 mince garlic

1/4 Cup sliced green onions

2 tbsp butter

2 tbsp milk
Directions
In a large pot add water and steam vegetables until tender

remove most of the water, add beans and rice. Set aside.

In a separate pot melt / combine cream cheese and butter over low heat until smooth and creamy, between 7 to 10 minutes.

Stir in milk, black pepper, salt, and green onions.

Pour cream cheese mixture over the vegetables/rice and mix all together.
Serve and enjoy this
Creamy Vegetable Brown Rice
with your favorite person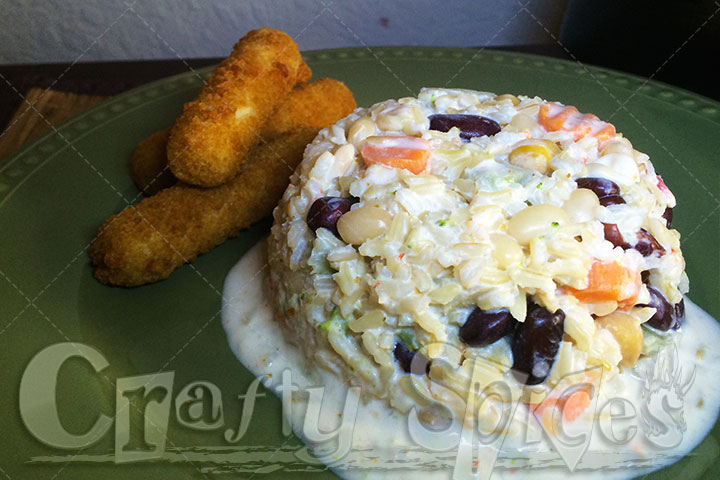 Have fun!!
Hits: 5607